Branding 'Rory Warnock Wellness'

brief
To target Sydney's youth and corporate markets with a start-up identity that captures the intersection of happiness and science. Rory Warnock is a wellness coach using the brain, body and breath to optimise life.


approach
The brand's visual language focuses on the intersection of minimalist design and cyclical elements of nature to provide a calming visual experience that authentically reflects the services on offer.

services provided
Branding, Graphic Design, Art Direction, Content Design, Motion Graphics




Logo + Iconography
Service Colour Palette
Rory's training ethos inspired my approach to the graphic identity; 'we are what we repeatedly do'. The logomark is a typographic representation of the habits, routines and behaviours that inspire maximum physical and mental conditioning. The interior lines of the 'W' represent the company's four interconnected training principles: Breathe, Move, Perform, Recover. The lines join together to form an optical illusion at the peaks and troughs; is the linear flow from side to side or top to bottom? These interlinking visual interpretations reflect the various systems of the body/nature seamlessly working together to form a sense of wellness. A colour palette and icon family were crafted for each training principle. Together, these form an identification system that signifies workshop and class content.
Informative Content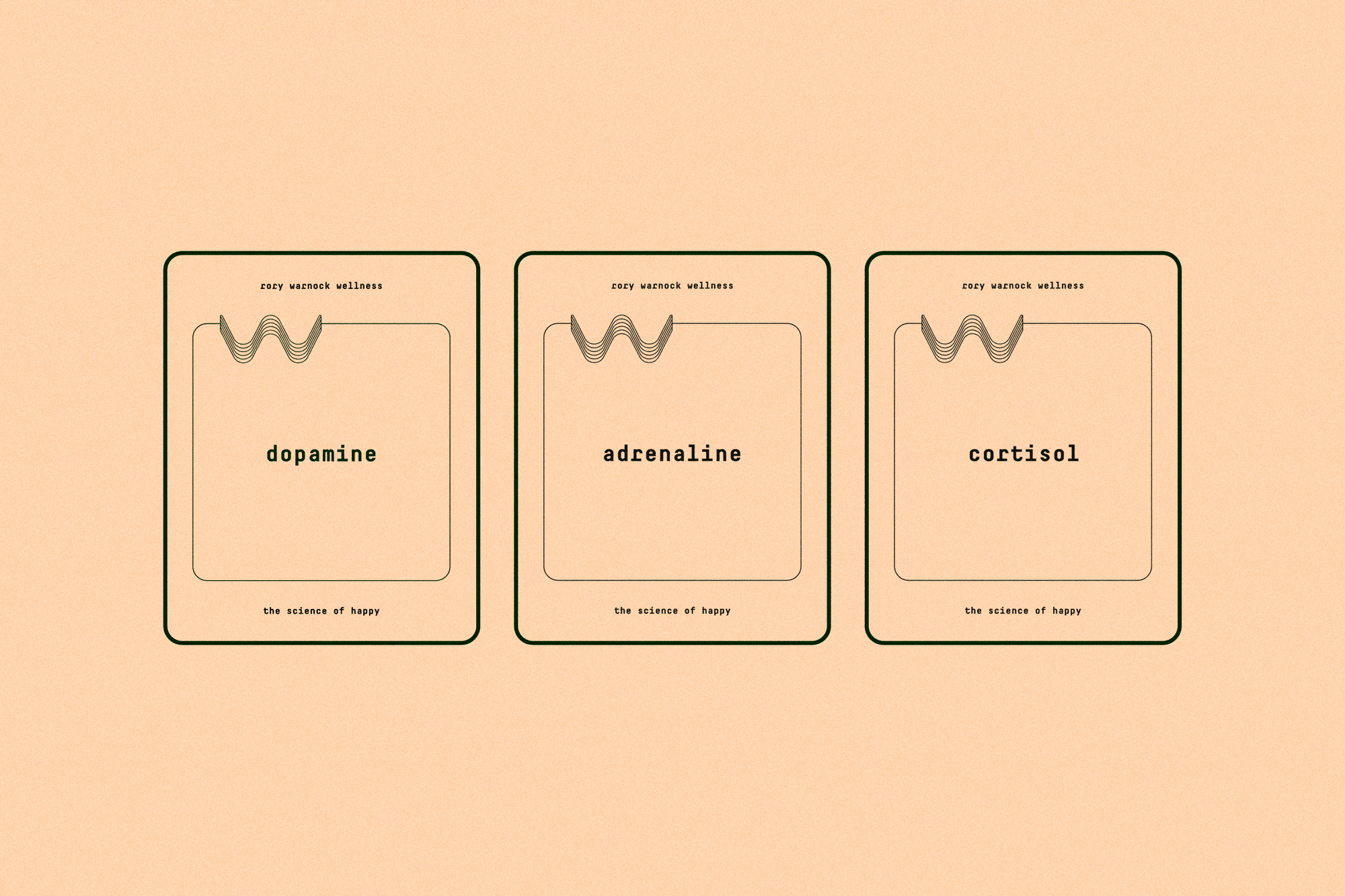 results
Within the first year of trading (including the pandemic), Rory Warnock Wellness secured B2B clients including Google, Amazon, The Australian Stock Exchange and Cingulum Health (Medical).